Rob E. Angelino is a dedicated leader in the beauty industry. Rob Angelino is widely known for the multiple successful beauty businesses and projects he's been involved in over the past three decades. Additionally, Rob has been acting in various television and film projects since the 1990s.
His company Angelino Media, LLC began as UG Media, a full service consulting, media development, and content creation production company.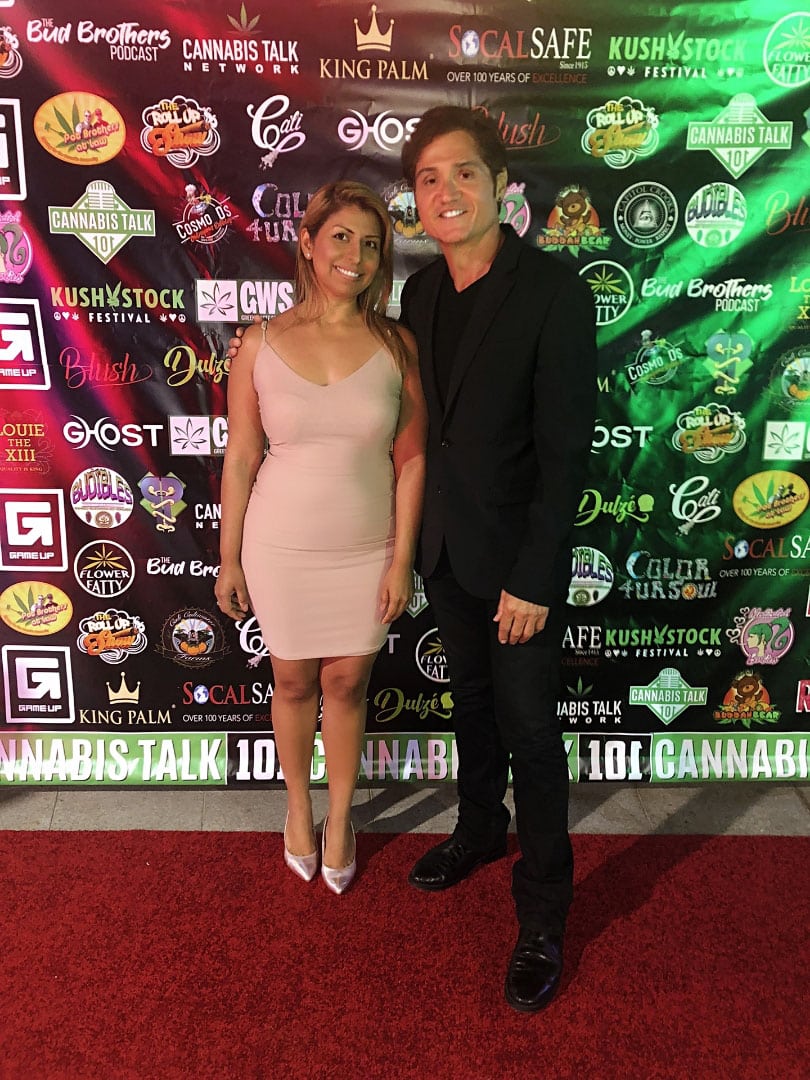 Rob E. Angelino
Biography
Rob is a real "Angeleno" having been born in Los Angeles in the early '60s. During his early years, his family traveled between California, Texas, Minnesota, Kansas & Juarez, Mexico.
Being bilingual served to be a great advantage for Rob while he was growing up in Los Angeles, Inglewood, and finally settling in Anaheim California just around the corner from Disneyland. He grew up to be an early bloomer and natural-born salesman, learning the optical business as a dispensing optician from his hard-working father.
His Mexican mother raised him and his sister and was very strict insisting that he keep his room immaculate and that he keep up his Spanish skills. After high school, Rob tried his hand at college but realized early that it just wasn't for him. He wanted to get out into the real world and make a name for himself.
In 1980 at 20 years old, Rob was bitten by the acting bug. He began acting classes and earned his SAG/AFTRA union card in 1982. Soap operas and other various bit parts on tv shows soon followed.
Rob always remained a businessman at heart, continuously involved with brokering microchips & semiconductors, solar, and eventually, the development of a relational database program for actors.
He later was presented with an investment opportunity in the Beauty industry by creating a narrow casting satellite channel direct to salons across the USA. Beauty TV soon followed and is currently part of the Beauty Network and owned and operated by Angelino Media LLC.
My Focus
Business Ventures
Angelino Media, LLC is a full-service media development and content creation production company involved in film and television production. Angelino Media's marketing division specializes in brand consulting, beauty product development, TV commerce & project execution. Additionally, Angelino Media operates a number of surgical beauty and anti-aging clinics in the Los Angeles Area.
You can learn more about each of Rob E. Angelino's business ventures by visiting the links to each property below:
Rob E. Angelino is an American businessman and actor. He spent much of his early years admiring unique celebrities like Hugh Heffner and Robert Forster for their accomplishments as change agents and their dedication to humanitarian issues. Rob attended Loara High School in Anaheim, CA where singer Gwen Stefani also graduated.
Throughout the '80s, Rob developed an interest in business and being in front of the camera. In 1990, he developed and marketed the first relational database for actors in Hollywood called CompuCast Technology. In 1996, he founded United Global Media Group, Inc. (UGMEDIA) as a full-service media production and consulting company. In 2006, the brand Salon TV®, an in-salon television network that was created by Rob Angelino, was sold to ChicTV.
Rob has appeared alongside actor Miguel Ferrer in, "Drug Wars-The NBC Mini-Series". He also performed in, "General Hospital", "Capitol", "Days of Our Lives", "Baywatch", "On the Television" and the 2012 film, "Foreignness".
Contact Rob E. Angelino
Get In Touch
If you'd like to get in touch with Rob E. Angelino, please follow the link below. Rob is available for film and television projects and is open to inquiries about various business ventures. Please visit Rob's social media channels for more up-to-date information on his latest projects and on-screen appearances.
Actor/Producer in Los Angeles
Rob E. Angelino